Combinations of braids and cornrows by our afro barber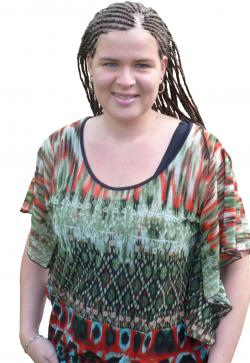 Combinations of different
braids
are possible.
For example, you may ask for cornrows on top of your head, like has our model below. Then, at the back of your head,
braids
can be added to give that cool look.
Click in the pictures to enlarge, then click right or left or use your scroll wheel to view the next and previous images.
Did you have a different combination in mind? Or maybe even a combination of
braids
and
weave
? Just ask our afro barber.
If you have special desires, we'd like you to bring an image or photo.
That will enable us to determine your wishes, in order to get the best result.
In addition we'll be able to give a price indication.
Affiliate producten
Fudge Hair Shaper Varnish x3



Voor normaal tot vet haar.

Milde reiniging en vitalisatie van het haar en de hoofdhuid.

Voor dagelijks gebruik.


Voor: € 42.00



meer info

The Mat Paste




Hairgum Mat Paste is een stylings pasta met een sterke holdfactor en een matte afwerking.

Is toe te passen op droog en nat kort haar.





Voor: € 12.95



meer info

Kerastase Bain Oléo-Relax



Voor normaal tot vet haar.

Milde reiniging en vitalisatie van het haar en de hoofdhuid.

Voor dagelijks gebruik.


Voor: € 16.25



meer info

LS&B Grooming Disorder Ultra Matte Clay



Voor normaal tot vet haar.

Milde reiniging en vitalisatie van het haar en de hoofdhuid.

Voor dagelijks gebruik.


Voor: € 16.00



meer info

BioSilk Biosilk Hydrating Conditioner



Voor normaal tot vet haar.

Milde reiniging en vitalisatie van het haar en de hoofdhuid.

Voor dagelijks gebruik.


Voor: € 16.00



meer info